PAUKEE INSPIRATION
Paukee, an shapewear manufacturer of 7 years from California. We are devoted to bring our best shapewear for every woman. Break the traditional understanding of body shaper, we just help every women to FIND YOUR OWN BEAUTY.
Comfort Beyond The Obvious!
---
#ShapeYourDay
Your shaping partner awaits! You will find the right piece for every outfit and occasion in our extensive shapewear range. Products that do their job undercover as well as styles you can integrate visibly into your look.
VIEW MORE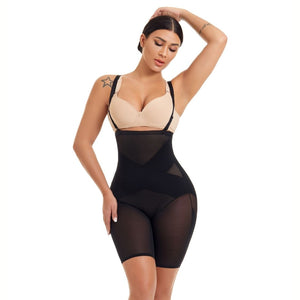 SHAPEWEAR INSPITRATION
Our luxurious shapewear is the only range that intelligently combines Shaping and Comfort with an elegant design. Our unique compression effect makes you feel fabulous in your body, with nice curves.
View More
COMFORTABLE FOR WORK, PLAY, OR TRAVEL
Paukee Shape Step 3 garments:
- Feature seams sewn on the outside for comfort
- Are easy to put on and wear
- Stretch as you move
VIEW MORE
Before & after
You want a streamlined shape that won't break the smooth silhouette from top to bottom, so choosing a bodysuit is a great idea. Our new Comfortably shapewear is perfect for dresses as it seamlessly melds to your body.
shop now
We believe in you!
We believe all women are beautiful, and we want them to feel that way. We believe in showing self-confidence every day. We believe that there is beauty in our body, and we believe in innovating and growing to make a better future.